F i r e h o u s e
School of Supernatural Ministry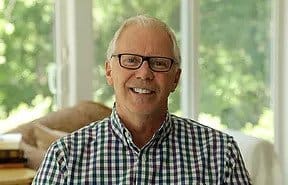 "God wants His House to be a House of Fire and Glory. The team at Firehouse have hearts ignited with fresh passion for Jesus. I love what they're doing for God's kingdom. 

You MUST look into the classes they offer and the discipleship that awaits you at FIREHOUSE. This supernatural school of ministry will change your life! "

Dr. Brian SimmonsThe Passion Translation Project
FIREHOUSE SCHOOL OF SUPERNATURAL MINISTRY
A revival school that trains and equips students 
to step into their
God given mandate to live a life of love, power and joy.
Location:
Holy Trinity –
E Main St, Plainville, CT 06062
Meetings: 
Mondays & Thursdays 
6:30 pm – 9:30 pm
Pastor Lenny Hernandez
Dwelling Place, New Haven CT
PART – TIME SCHOOL | LIFE LONG IMPACT
Firehouse School of Supernatural Ministry is established to equip and train revivalists into their full identity as sons and daughters through supernatural Bible based education. It is our passion to journey with our students into the discovery of who they truly are in Christ, how they are loved, and how powerfully they are equipped through the finished work of Jesus. Our curriculum gives space for truth to be processed and activated in real time within a safe community.
 FHSSM is a part-time school that equips students with tools and the drive to learn, grow and encounter for the rest of their lives. We believe that revival school should be accessible to people in all walks of life including professionals, parents, full time students and more. For this reason, we have developed an 8 month evening school curriculum that meets two nights a week. We have made this kind of immersion style training accessible even to those who live demanding lifestyles. 
Click HERE for map link to location